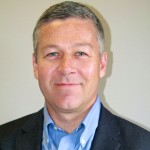 Paul Batcheller,
CEO & Co-Founder
In addition to serving as PrairieGold Solar's CEO, Paul is a Partner at PrairieGold Venture Partners, a Midwest-based venture capital firm he co-founded in 2004. He leads the firm's Greentech investment initiative and is an experienced solar investor. Paul also served as Chairman of both tenKsolar, a leading solar equipment manufacturer, and serves on PrairieGold Solar's Investment Committee. Paul formerly served as an advisor to Senator Tom Daschle, where he worked on economic policy, science and technology issues. He received his B.A. in economics from Macalester College.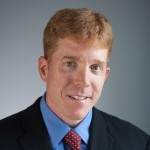 Tim Callahan,
President & Co-Founder
Tim is an experienced renewable energy executive and former investment banker with Credit Suisse, where he focused on energy mergers & acquisitions. Prior to co-founding PrairieGold Solar, Tim served as CFO of Hawkeye Energy Holdings, a large-scale biofuels producer with over $1 billion in revenue. At Hawkeye, Tim raised hundreds of millions in financing, negotiated EPC contracts for and helped oversee the construction and startup of several 100+ million gallon ethanol plants. Tim also helped create Hawkeye Gold, a biofuels and distillers grains marketing business and oversaw Hawkeye's risk management practices. Tim holds a BA in political science from CU-Boulder and an MBA from the University of Chicago Booth School of Business.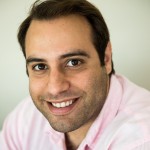 AJ Samad,
Senior Vice President, Structured Finance
AJ joined PrairieGold Solar from Distributed Sun where he led their structured finance group and financed over 20MW of distributed solar projects. In addition to his experience at Distributed Sun, AJ has developed and financed a number of natural gas and renewable energy projects and previously served as an M&A Associate at Energy Resource Holdings. AJ is based in Washington, DC and holds a BA/BS in economics and history from World Peace Institute at La Roche.
Chris Houser,
VP, Business Development
Chris comes to PrairieGold Solar through his work with companies large and small defining the business case for environmental thinking and optimizing those efforts. Using the core strategies companies have in place, he helps identify potential upside benefits, manage the downstream risks, and the values-based concern for environmental stewardship through a "Green" perspective. With a proven track record of designing, implementing and managing programs, his focus is on cutting costs, reducing risk, increasing revenues, and enhancing intangible value. Chris takes great pride in building sustainable programs and relationships.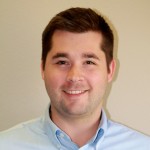 Luke Nelson,
Business Development Manager
Luke Nelson is a Business Development Manager at PrairieGold Solar and is based in Minneapolis, MN. Prior to PGS, he served a commercial transactions associate in the investment arm of Goldwind USA, a manufacturer of utility-scale wind turbines. He has also served as an associate with RedWind Consulting where he focused on renewable energy project transactions and development. Luke holds a BA in finance from St. John's University in Collegeville, Minnesota.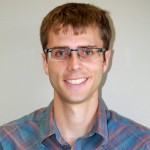 Braden Bills,
Technical Director
Braden earned his Ph.D at South Dakota State University in Electrical Engineering. Braden serves as Technical Director at PrairieGold Solar and oversees project management, technology evaluation, and system operations. He also holds a BS in Electrical Engineering from SDSU.